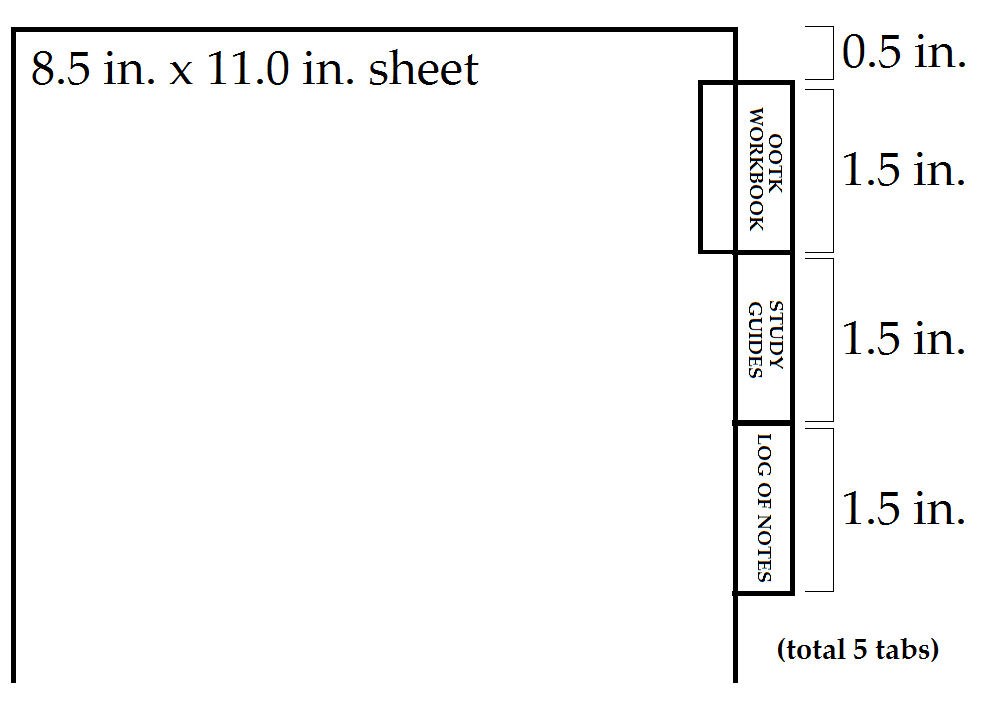 The Table of Contents document explains how I would recommend organizing the files into a three-ring binder. Five index tabs are recommended.
If you're cutting out and creating your own index tabs with paper, scissors, and tape, and using U.S. stationary standards, then for an 8.5" x 11.0" sheet of paper, measure out each tab to 1.5" in length with your desired height.
If you leave 0.5" from the top when creating the first tab, then you'll have five equidistant tabs with a symmetrical 0.5" left at the bottom of the final tab. (Allow extra margin space at the bottom of each tab so you can easily tape it to each sheet of paper to form the dividers.)
Of course, none of this is compulsory. This is only for those who decide they want to create a printed out polished product from the documents provided. The benefit of doing so is you'll now have a great reference book for the OOTK that's perfectly customized to your own specifications and interests.