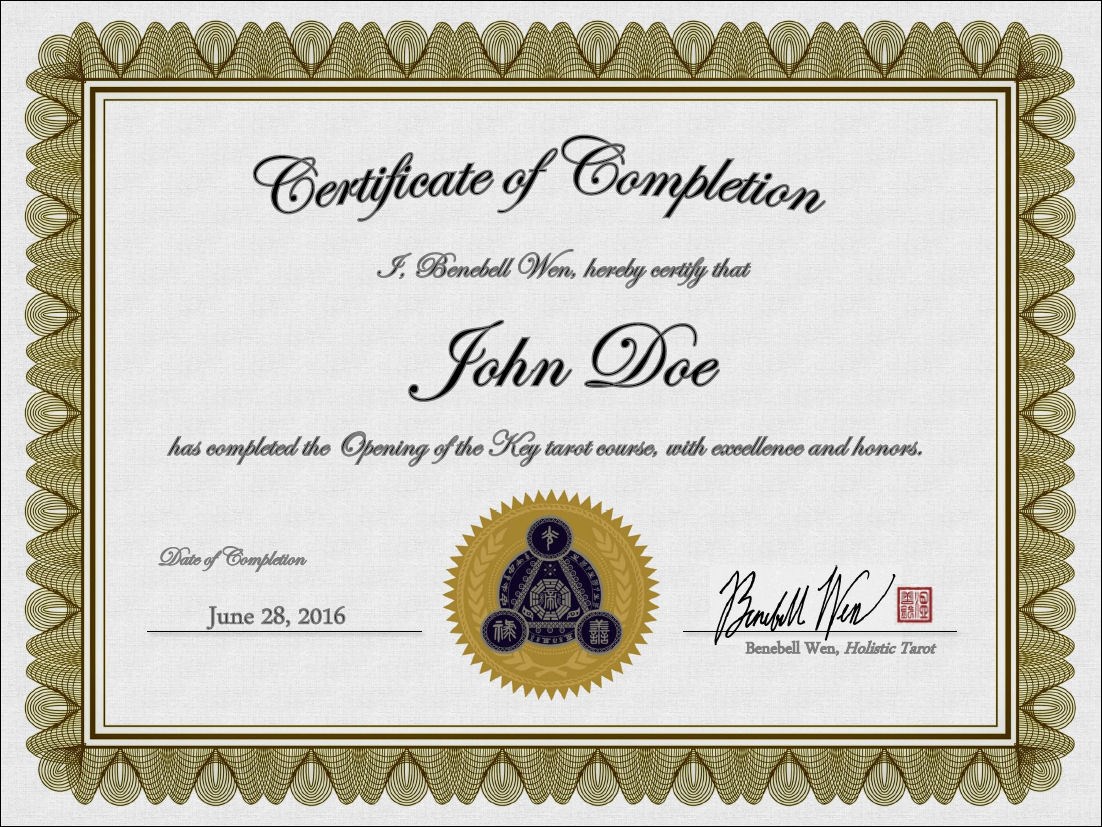 * * *
When you've completed the course, e-mail me with the name you'd like to have appear on your Certificate of Completion. Also provide the name you used to enroll for this course; that way I can cross-reference with the list and confirm that you've completed all modules. (The instructor's log-in page allows us to check your progress and will verify whether an enrollee has completed all modules or not. Just letting you know.)
A sample Certificate image is provided above for illustration, in case you're curious what one looks like. Yours will come as a PDF.
This Certificate is for kicks only. Because I like pretty. Not like I have any authority to certify you for anything. . . . Although... it does make for a pretty cute Instagram pic, no? I know, I know-- what a Millennial way of thinking.
* * *
IMPORTANT NOTE
The Certificate is only available and will only be furnished upon written request during the Tarot Summer School session. Once the Tarot Summer School 2016 session closes, I won't be able to accommodate requests for the Certificate. Thus, if you have completed the session and would like one, your request must be submitted by email before the closing date of Tarot Summer School 2016.
* * *
Email: benebellwen@gmail.com