The cards never lie, but sometimes we fail to understand everything they are trying to say. In this class, you'll learn ways to derive specific information and spiritual inspiration from every reading you perform.
Every tarot reading is unique, but all great tarot readings have some things in common. Great tarot readings give perspective on the past, present and future. In a great reading, we are able to assist with goal setting and strategy. We bring understanding and solutions to complex relationship dynamics. in a great reading, we make a psychic connection with our clients, and with their spiritual guardianship. We are able to find the spiritual message and opportunity for growth and healing in every situation.
If you are ready deliver a general reading that is anything but general, and find the answer to every question, and the question in every situation, this is the tarot class you need.
This class will cover the meditative and psychic techniques that create the sacred space and invoke the spiritual support necessary for a great tarot experience. You will learn interpretive techniques that allow you to give clarity, detail and insight in every reading. We'll also discuss ways to interact with the client and the cards that make each reading easy for you to give,and easy for the client to understand and utilize.
There is a "zone" that we find in a tarot reading where we become a clear conduit for inspired information. The techniques you will learn in this class will help you find that zone each and every time you pick up the cards, no matter how difficult the question or the client may be.
I've divided the "body" of a tarot reading into seven distinct parts, from the initial preparation of creating mindset and sacred space, to the final actionable steps that our clients can take forward.
I teach each part as an individual section, complete with homework and exercises to help you master all the skills of tarot reading.
I teach this class from a professional perspective. I refer to your querents as "clients". My goal is that each student will find something in this class that will help them expand their practice, their confidence and their skill. Whether or not you are a professional reader, or aspire to be, this class will help you step into your next level of tarot reading proficiency.
Tarot Summer School Information
Where can I see the full Tarot Summer School lineup?
Who can I contact at the Academy if I have questions?
Please contact [email protected]
Can I upgrade my single purchases to a Season Pass?
Yes, please contact [email protected] and you can upgrade to a season pass.
How Does Tarot Summer School Work?
You can register for ANY of the Tarot Summer School courses starting June 1. Summer School closes August 11.
The first class goes live on June 21. You'll receive an email each time a class is released. You can attend classes at your convenience and you'll have lifetime access to any classes you purchase.
What If I Can't Watch The Course I Have Enrolled In The Day It Goes Live?
It's okay, Tarot Readers Academy students are all over the world. If you are unable to watch your course the day it goes live you will be able to access it forever via your student portal at the Tarot Readers Academy.
What Is The Last Day I Can Enrol In Tarot Summer School Courses?
12 AM PST on the 10th of August 2017
There will be a closing ceremony on the 11th of August.
Are There Payment Plans Available For The Season Pass?
Yes, there is a payment plan option for the season pass, you will see it when you click, 'enrol in course' or scroll down to the bottom of the season pass page on the Tarot Readers Academy.
What Are The Payment Methods Accepted At The Tarot Readers Academy?
All major international credit cards (Visa, MasterCard, American Express) are accepted and so is PayPal.
Please note that if you are geographically located in the EU, VAT will be added to your course investment at checkout. This is done automatically by the software we use.

What Is The Refund Policy With Tarot Summer School Courses?
There is a 30-day refund policy from date of purchase. Please contact the headmistress at [email protected] for these enquiries.
Please note that you will not have access to the courses if you process a refund.
Is There A Way To Speak To The Tarot Summer School Teachers Of The Course That I Have Enrolled In?
Summer School Teachers can be contacted through our Facebook Community and will also be joining in on the live Campfire calls where you can ask them questions about their courses. Not all Teachers will be able to join us for the live calls but they will try to make it.
What If I Can Not Make Any Of The Campfire Q&A Sessions?
If you have a burning question or want to ask your teachers something specific about the workshop that you are in you can submit a question via email or the Tarot Readers Academy Facebook Group and we will endeavour to answer it for you.
As a Tarot Summer School student you will have access to the recordings of the Campfire Q&A sessions after they are done via your Student portal at the Tarot Readers Academy.
Your Instructor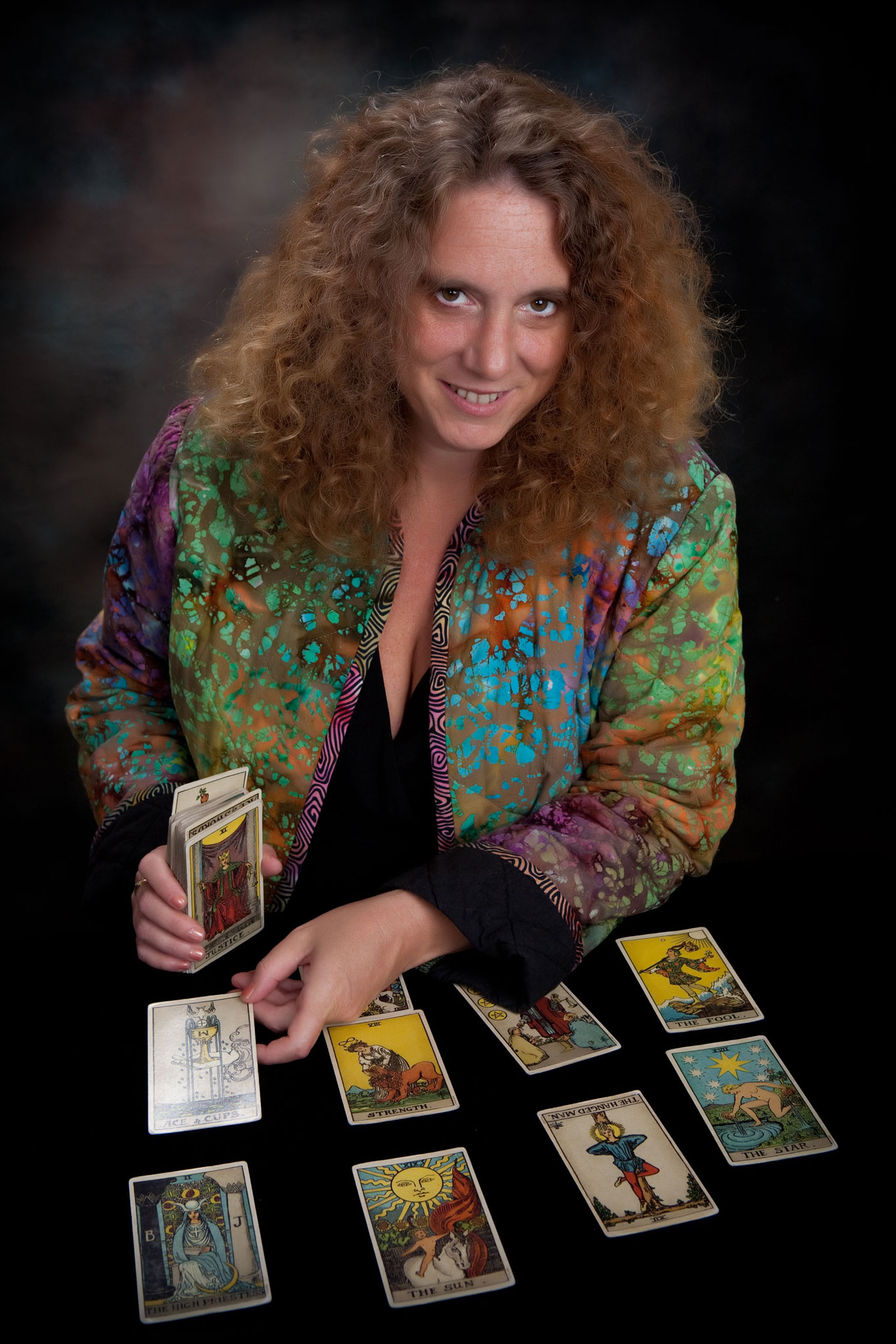 Christiana Gaudet has been a full-time tarot professional for more than two decades. From her office in Palm City, Florida, she serves a world-wide clientele with readings, parties, classes and mentoring.
Over the years, Christiana has served as the Resident Psychic of more than 14 radio stations, and has been featured on Fox News and Inside Edition, as well as many local television news shows,
In 2008, Christiana received the title "Certified Tarot Grandmaster" from the Tarot Certification Board of America. In 2016 she was named "Tarosophist of the Year" by Tarosophy Tarot Association, the world's largest tarot organization.

Christiana's first book "Fortune Stellar" is a must-read for every aspiring tarot professional. An updated second edition of Fortune Stellar will be published in July 2017. An expanded edition of her second book, "Tarot tour Guide" will become available in October 2017.
A popular speaker at conferences and festivals,Christiana was honored to be a headliner at Florida Pagan Gathering Samhain 2016, and to assist in organzing TarotCon (Florida) 2015 and 2016.
Course Curriculum
Introduction
Available in days
days after you enroll
Preparation
Available in days
days after you enroll
Invocation
Available in days
days after you enroll