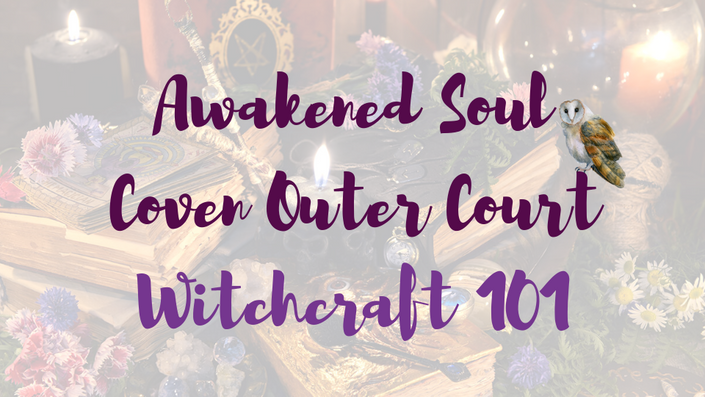 Awakened Soul Coven Outer Court - Free Witchcraft 101 Sessions
A Free Witchcraft 101 Series
Calling all the eclectic witches who are just discovering the craft, or who have been practicing their own special kind of magic and are excited to learn more...
Introducing The Awakened Soul Coven Outer Court
A Free Witchcraft 101 Lecture Series
There are so many wonderful ways to practice witchcraft that many people are overwhelmed with the choices and plethora of information out there. It can be hard to sift through it and get your questions answered.
A Coven's Outer Court gives witches an opportunity to do just that with no pressure or expectations. As a practicing High Priestess who has mentored and initiated many witches over the year my approach is non-dogmatic, eclectic and inclusive. My goal is to help you discover what works for you.
This program includes seven live calls at 6:15pm PST and life-time access to the replays covering the fundamentals of witchcraft.
15th October 2019: What is Paganism, Wicca, Witchcraft and Coven work?
Understand the differences between Paganism, Wicca, and witchcraft. We'll also look at some common misconceptions and myths attached to each of these words and those who practice them and debunk a whole lot of BS.
17th October: Who are the Goddess and God and how witches work with them?
Learn where the divine feminine and masculine have a place in your practice and the spectrum in between. You'll also find out how to balance these aspects in yourself for integration and magic making.
20th October: The Wheel of the Year and tools of the craft
Seen all the cool witchy photos on Instagram and ever wondered how do you use that tools anyway (other than for photos)? I'll tell you what they are for and if you really need them. We'll also discuss the sacred Wheel of the Year and how witches celebrate.
25th October: The Moon Cycles and the Witch
All witches love the moon. She is the light in which we cast our magic and is deeply connected to our intuition and our bodies. Learn about how the moon affects our lives and how we can work with it for our highest good and magic.
27th October: The Elements, Magical Circle, and Spells
We all love a good spell, but what elements make or break them? In this call, we'll go through the fundamentals of ingredients, timing, protections and other factors for spellwork.
29th October: Energy Work, Meditation and Daily Devotions
Get that mind inline! Your mind is your most important tool and you can actually do magic solely from your astral temple. Cultivating a healthy mental landscape is vital as an individual and community.
31st October: Samhain Ritual and Year and a Day Work
We'll be conducting a Samhain ritual which is open to anyone and no experience is required. We'll also be talking about the Year and the Day work we are about to begin in the Inner Circle.
I hope you'll join us.
Your Instructor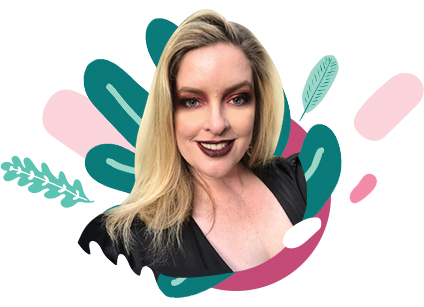 Ethony is a Tarot reader and author who loves to create more than sleep. She is the Headmistress at the Tarot Readers Academy where she teaches and mentors Tarot professionals and students.
She is the host of Tarot Summer School, an annual program that includes 10+ amazing teachers sharing their knowledge of Tarot, mysticism, witchcraft, and other specialties. She has been a practicing eclectic witch for over 18 years and runs the Awakened Soul Coven, an online learning circle open for any type of witch.
She has published a growing number of decks including the Bad Bitches Tarot, the Awakened Soul Oracle, the Prince Lenormand Oracle, and the Money Magic Manifestation Cards. Her first book, Your Tarot Court, was published by Llewellyn Publications in 2019.
Course Curriculum
Call 1 : 15th October: What is Paganism, Wicca, Witchcraft and Coven work? Call in and Replay details
Available in days
days after you enroll
Call 2 : 17th October: Who are the Goddess and God and how witches work with them?
Available in days
days after you enroll
Call 3 : 20th October: The Wheel of the Year and tools of the craft
Available in days
days after you enroll