Do you know that you are an oracle?
Often when we talk about oracles in our community we speak of them as something tangible like a deck of cards or a system like tea leaf reading. We see them as tangible objects we can touch, interact with and then put away. But there's a deep way of working with oracles.
It starts by recognizing that you yourself are an Oracle.
You are connected to infinite wisdom. Whether you call that Spirit, the Divine, Goddess, God or just The Universe.
You are connected to this expansive energy field that holds information and possibilities for enriching your life. And it is accessible all the time when you're in the streets, meditation, at dinner, anywhere… even when you don't have your cards!
So why do we use oracles?
Working with oracles give you a language to understand the constant stream of insights and messages that are moving around us. When you work with oracles you create sacred time and space where you move beyond your normal awareness into the in-between where the language of oracles is more understandable.
As a child I had very intense psychic experiences. I saw spirits, impressions of the past and had prophetic dreams. I always felt lost and overwhelmed. My mother taught me to read Tarot when I was around 5 or 6 by laying the cards out and asking... what story to do you see?
This gave my innate psychic abilities a place to unfurl, in a way that I could understand. Working with the cards at such a young age taught me how to use my oracular gifts in a truly empowering way.
And that's why I am so excited to share with you Awakening Intuition with Oracles
Because I know it will open your eyes to a whole new way of seeing the world by helping you embrace your gifts…
And showing you that oracle reading isn't a static thing, it's actually a living theater of information that you can interact with!
So join me and learn how to:
Work with oracles in a more dynamic and inspired way.
Be in dialogue with your oracle cards, rather than just looking at them.
Understand the Three Levels of Symbolism that make up your Oracular Vocabulary.
Craft stories with oracles to see future possibilities, understand present obstacles & opportunities, and rewrite the past.
Work intuitively with any oracle system.
Move through the world as the living oracle that you are!
Your Instructor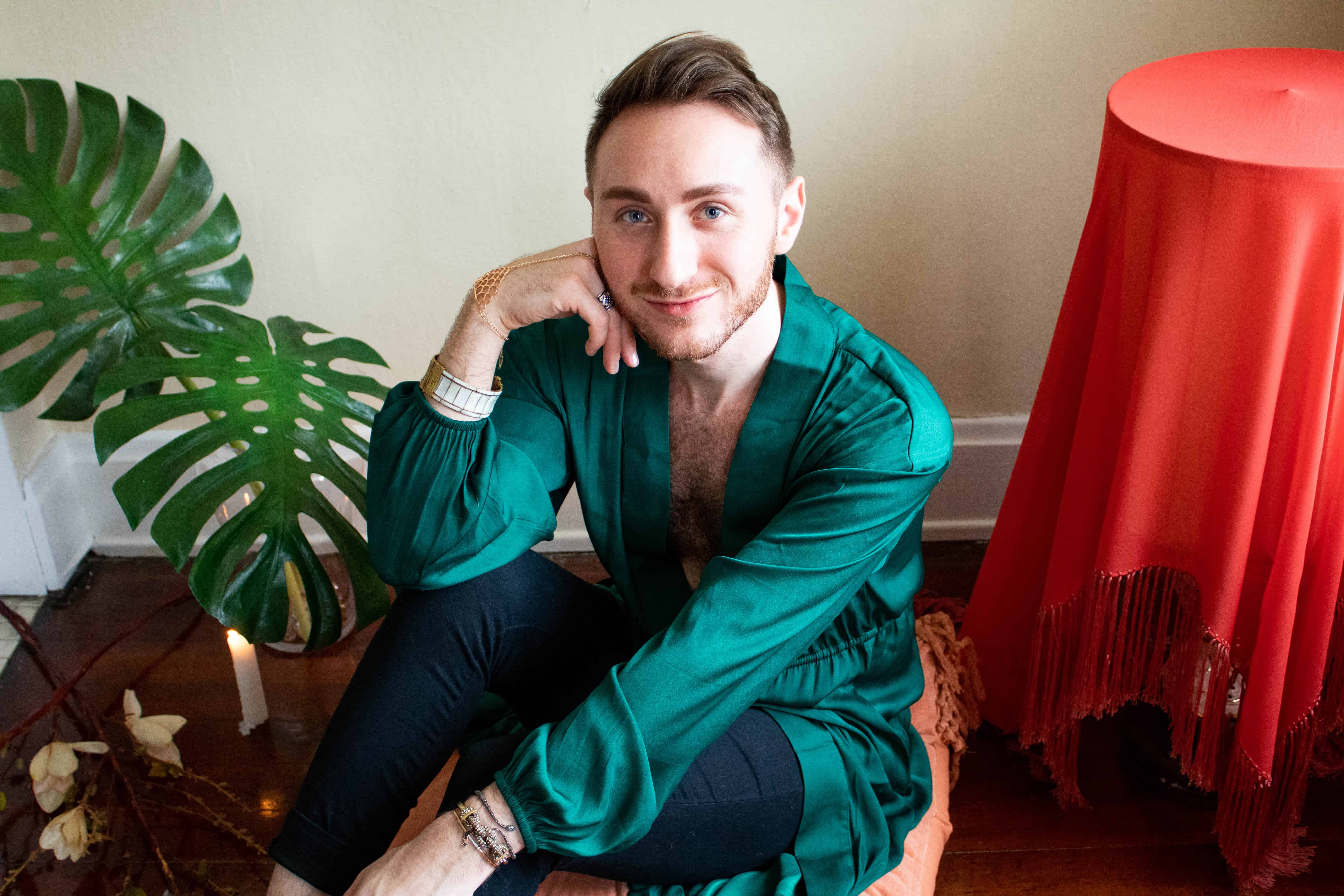 Shaheen Miro is a Psychic Reader, Intuitive Coach, Energy Alchemist, Artist, and Author/Creator of The Lunar Nomad Oracle: 43 Cards to Unlock You Creativity and Awaken Your Intuition and the co-author of Tarot for Troubled Times. He works with people all over the world helping them find clarity, direction and personal empowerment. Learn more about Shaheen's private sessions, workshops, events and writing by visiting: ShaheenMiroInsights.com
Course Curriculum
Welcome to Awakening Intuition with Oracles
Available in days
days after you enroll
Crossing the Threshold
Available in days
days after you enroll
Exploring the Language of Oracles
Available in days
days after you enroll
This course is closed for enrollment.