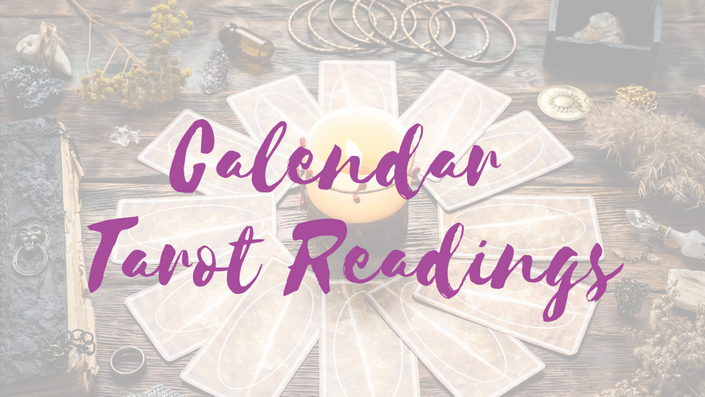 Calendar Tarot Readings
Layering Forecast Readings with Tarot & Other Modalities - Available until August 31st, 2020
Learn how to Nail Forecasting Tarot Readings
Calendar readings are a great way to use the guidance of the Tarot to navigate your year and be in tune with your personal flow. This can help you start or complete projects at the right times. It can also pre-warn you about medical issues, travel plans, and relationship changes.
Annual forecasting Tarot readings are immensely popular and can be done not only at the beginning of a calendar or lunar year but throughout the year to help guide your life, love, and career.
The fabulous Michelle Welch, owner of Soultopia, author, reader, and healer, has done hundreds of these calendar readings with clients and she is bringing her fine-tuned system to Tarot Summer School.
During her course, Calendar Forecast Readings, y
ou'll learn how to use the Tarot for predicting and divining your future. She will guide you
through the foundations of a 12 card calendar year reading. You'll then go deep with techniques involving layers and modalities for you to incorporate into your reading for clarity and knowledge expansion.
Topics in this course include:
Calendar tarot reading basics with detailed instructions.
12 Card forecast readings for querents birthdays, anniversaries and major life changes.
Intricacies of foundational 12-card calendar reading.
How to notice patterns in the initial layout and then the layering.
Detailed instructions on how to use the various modalities.
How to find the flow between the Tarot and other modalities.
Recommendations for time limits and limits on questions.
How much to charge your clients for a calendar reading.
Personal tips for ramping up the readings.
Ways to modify the readings for different venues.
And more!
You will receive a workbook, calendar sheets and a video showing snippets of how the readings work. This workshop is designed for anyone who wants to integrate different modalities with their forecast readings.
Your Tuition
Includes lifetime access

"Thank you! I love and adore the variety of teachers & course topics in Summer School, along with the campfire calls so that we can connect to the teachers & ask questions. You always curate an amazing Summer School! Keep doing what you're doing!" - Cory G
Your Instructor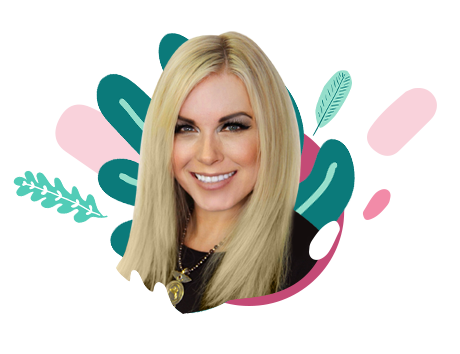 Michelle Welch is a graduate of Texas A&M University with a degree in Management, Baylor Law School with a Juris Doctorate, and is pursuing a Doctorate in Philosophy. She is Owner and Founder of SoulTopia Academy, Owner of SoulTopia Holistic Boutique, and host of SoulWhat Podcast. Her own life transformation from successful attorney to passionately assisting others on their life path gives her unique perspective and insight. She utilizes her entrepreneurial skills, extensive community service work, and years of experience in mentoring and teaching to help others reach their full potential. As a psychic medium, medical intuitive and energy worker, Michelle specializes in helping people gain clarity, discover their soul's purpose, overcome trauma, and claim self-empowerment. She is an Ordained Minister, Reiki Master/Teacher and a Crystal Healer Master/Teacher. Her book "The Magic of Connection: Stop Cutting Cords and Transform Negative Energy to Live an Empowered Life" will be published in 2021 by Llewelyn Worldwide Publishing.
As a "reformed attorney", she decided to pursue her soul purpose and is passionate about her calling to assist others in gaining clarity and self-empowerment. In intuitive reading and healing sessions, Michelle receives clear messages for you and has a direct, yet compassionate, form of delivery. As an empath and "clair-blend" she utilizes "modality-matching" to determine the best tools suited to meet her client's desires or needs. www.soultopia.guru
Tarot Summer School FAQs
How Does It Work?

You can register for ANY of the Tarot Summer School courses starting June 1. Summer School closes August 31. The first class goes live on June 3. You'll receive an email each time a class is released. You can attend classes at your convenience and you'll have lifetime access to any classes you purchase.

What If I Can't Watch The Course I Have Enrolled In The Day It Goes Live?

You can register for ANY of the Tarot Summer School courses starting June 1. Summer School closes August 31. The first class goes live on June 3. You'll receive an email each time a class is released. You can attend classes at your convenience and you'll have lifetime access to any classes you purchase.

What Is The Last Day I Can Enrol In Tarot Summer School Courses?

12 AM PST on the 1st September 2020. There will be a closing ceremony on the 31st of August 2020.

Are There Payment Plans Available For The Season Pass?

Yes, there is a payment plan option for the season pass, you will see it when you click, 'enrol in course' or scroll down to the bottom of the season pass page on the Tarot Readers Academy.

What Are The Payment Methods Accepted At The Tarot Readers Academy?

All major international credit cards (Visa, MasterCard, American Express) are accepted and so is PayPal. Please note that if you are geographically located in the EU, VAT will be added to your course investment at checkout. This is done automatically by the software we use.

What Is The Refund Policy With Tarot Summer School Courses?

There is a 30-day refund policy from the date of purchase. Please contact the headmistress at [email protected] for these enquiries. Please note that you will not have access to the courses if you process a refund.

How do I speak with the Tarot Summer School Teachers Of The Course That I Have Enrolled In?

Summer School Teachers can be contacted through our private Facebook Community and will also be joining in on the live Campfire calls where you can ask them questions about their courses. Not all Teachers will be able to join us for the live calls but they will try to make it.

What If I Can Not Make Any Of The Campfire Q&A Sessions?

If you have a burning question or want to ask your teachers something specific about the workshop that you are in you can submit a question via email or the Tarot Readers Academy Facebook Group and we will endeavour to answer it for you. As a Tarot Summer School student, you will have access to the recordings of the Campfire Q&A sessions after they are done via your Student portal at the Tarot Readers Academy.