When it comes to sexuality in Tarot, we are taught that the woo-hoo arsenal consists mainly of The Devil, The Ace Of Wands, and The Eight Of Swords (if you're into that); The Knight Of Wands can make you roll your eyes in pleasure, and the Page Of Cups has traditionally been seen as having a bun in the oven.
Each of the 78 cards of the Tarot deck has something to say, but sexuality often gets lost or mixed in with romance, love, and other emotions. But, what about sexuality on its own in an era where it's more faceted and openly explored than tradition calls for?
In this course you will learn:
Interpret the cards from a sexual perspective.
Connect and embody the sexual energy of the cards.
Read on matters of sex and sexuality.
Use Tarot to enhance your sex-life, reconnect with your sexuality or help you release sexual blockages from the past.
Hold space for querents that are having trouble with their sex-life, sexuality or sex related trauma.
Read confidently on sex and sexually-related topics, and add new layers of meaning to your readings for yourself, your friends, and your clients!

F.A.Q.
Q: Is this a heteronormative course?
A: I'm putting every effort into making this an all-inclusive course, but I'm not immune to making mistakes. As things go, if I steer into heteronormativity, please let me know and I will do my best to correct. I am open to suggestions and polite constructive criticisms.
Q: Will I find exercises and written material in the course?
A: Yes, you absolutely will.
Q: Is the course user-friendly for people with hearing impairments?
A: Yes, all of the videos are captioned.
Q: Will you be swearing during the course?
A: Yes, probably.
Your Instructor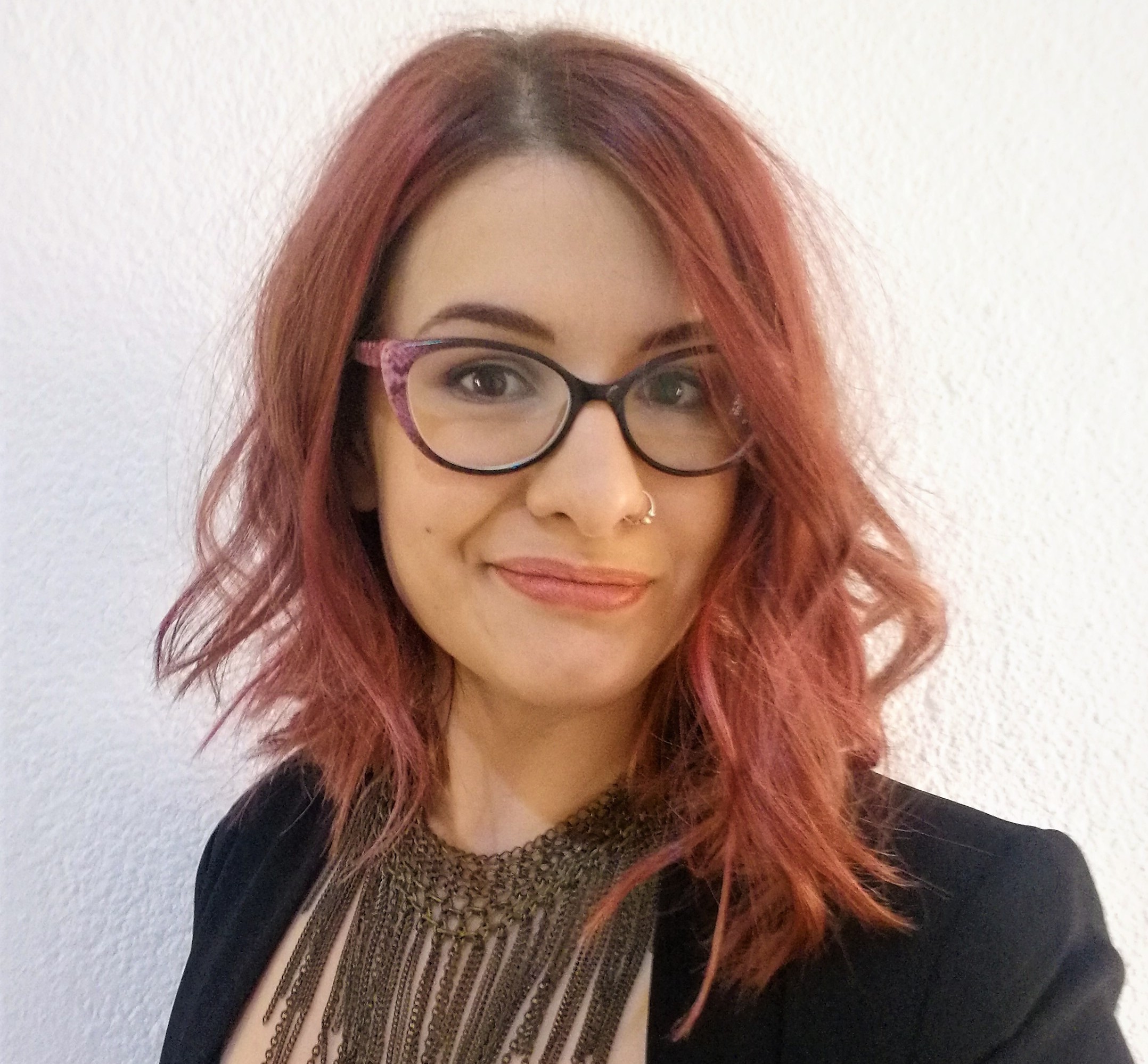 Maria (Mia) Alviz Hernando is a 27 year old witch, owner of The Sibyl's Tarot, and more than a little bit tarobsessed. She's been using cartomancy for over a decade, helping clientele professionally for the past few years while in the comfort of her Madrid home; aside from Tarot, Mia reads Lenormand and Kipper.
She's in the process of actively creating the Pretty Things Lenormand deck, while plotting her pet project, the Dorian Grey Tarot. When she's not neck-deep in the global tarot community, Mia spends her time travelling, cuddling her 4 cats, cooking, reading, exploring the death-positive movement, and enjoying Spanish culture.
Mia's interest in History, particularly with the evolution and expression of human sexuality, has given her a grounded, very human approach to reading the cards, and this is what her class will be focused on. While so much emphasis is placed on the psychological and spiritual realms of Tarot, we forget that it also has real-world, physical meaning as well. Mia seeks to bring us back down to earth and engage with the cards through the most human experience available: sex, pleasure, and relationships.
Course Curriculum
1. Introduction
Available in days
days after you enroll
2. Exploring The Elements
Available in days
days after you enroll
3. A Sexual Perspective On Tarot
Available in days
days after you enroll
This course is closed for enrollment.