Charm casting and tarot make a great pair, and when the two become one it makes for expanded yet distinct readings. We're given a shiny new tool that just about anyone can divine and instantly utilize.
Join creator of the Magpie Oracle, Carrie Paris and learn just how easy it is to give instant readings with a handful of shiny metal charms. Charm casting is being used all over the world and has been touted as a simple, yet powerful system for divining instant insights with accurate results.
In this class, we will look at the historical nature of traditional object casting and compare it to what's now known as contemporary collection oracles. We will then open and put to the test the Tarot Summer School Casting Kit— a modern oracle filled with metal tarot charms plus a number of colorful casting maps that cover all the great topics: love, prosperity, family, destiny and more.
**PLEASE NOTE PHYSICAL SILVER CHARMS ARE NOT PROVIDED FOR THIS COURSE (IT IS AN OPTIONAL ITEM, BUT NOT A REQUIREMENT)**
THE TAROT SUMMER SCHOOL CASTING KIT WILL BE FOR SALE ON ETHONY.COM SOON** IT IS A SEPARATE ITEM
Get the physical charm kit here https://shop.ethony.com/products/tarot-summer-school-charm-casting-kit?variant=21043851526203
or on Etsy - https://www.etsy.com/ca/listing/696776578/tarot-summer-school-charm-casting-kit?ref=shop_home_active_3&crt=1
The goal of this workshop is to give you a new divination tool that's accessible, instant, and oh so useful. By the end you will know how to cast over a series of maps and bring light to life's questions.
All levels welcome and encouraged. Magpie Oracle casting kits and casting sheets provided for use in this workshop.
Your Instructor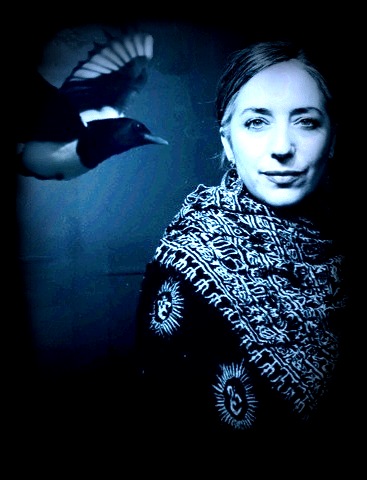 Carrie Paris was in the first class to receive a Masters in the Cultural Study of Cosmology and Divination from the University of Kent, UK. She has indie-authored numerous Magpie Oracle casting kits, the Relative Tarot, the Legendary Lenormand, Sirens' Song Lenormand and co-created the award winning Lenormand Revolution deck. Carrie has also taught and co-authored a series of popular online courses that explore mediumship and ancestral communication through casting. Carrie considers herself a global citizen and enjoys teaching her craft in many countries and online from her home in northern California.
Find her at: carrieparis.com
This course is not open for enrollment.