Understanding the Court Cards = Being a more confident Tarot reader!

Learn how to....

use fun, creative ways to learn & remember the Tarot Court Card meanings
connect with and truly understand the Court Cards
use the symbols on each Court Card to unlock its message
figure out what a Court Card actually means in the context of a specific question or issue
interpret the Court Cards with confidence and ease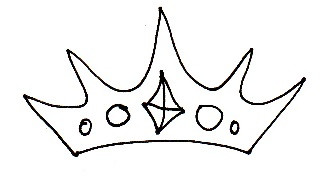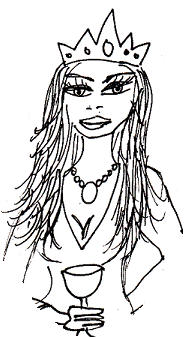 Lesson One: Meet the Kings, Queens, Knights and Pages! Understand these Tarot characters like never before.
Lesson Two: Understanding the Four Suit energies and their Court Card families (essential knowledge for any Tarot reader!)
Lesson Three: Find out what the Court Cards really mean in a reading.
Lesson Four: Going deeper into the Court Card personalities. Connect with the Courts in a whole new way!

Lesson Five: Symbols! Symbols! Symbols! Plus, learn two techniques for remembering the court card meanings.
Lesson Six: How to hear what the Court cards are trying to tell you. When you can get the Court Cards to speak directly to you, your readings will come alive!
Tarot Summer School Information
Where can I see the full Tarot Summer School lineup?
Who can I contact at the Academy if I have questions?
Please contact ethony@tarotreadersacademy.com
Can I upgrade my single purchases to a Season Pass?
Yes, please contact ethony@tarotreadersacademy.com and you can upgrade to a season pass.
How Does Tarot Summer School Work?
You can register for ANY of the Tarot Summer School courses starting June 1. Summer School closes August 11.
The first class goes live on June 21. You'll receive an email each time a class is released. You can attend classes at your convenience and you'll have lifetime access to any classes you purchase.
What If I Can't Watch The Course I Have Enrolled In The Day It Goes Live?
It's okay, Tarot Readers Academy students are all over the world. If you are unable to watch your course the day it goes live you will be able to access it forever via your student portal at the Tarot Readers Academy.
What Is The Last Day I Can Enrol In Tarot Summer School Courses?
12 AM PST on the 10th of August 2017
There will be a closing ceremony on the 11th of August.
Are There Payment Plans Available For The Season Pass?
Yes, there is a payment plan option for the season pass, you will see it when you click, 'enrol in course' or scroll down to the bottom of the season pass page on the Tarot Readers Academy.
What Are The Payment Methods Accepted At The Tarot Readers Academy?
All major international credit cards (Visa, MasterCard, American Express) are accepted and so is PayPal.
Please note that if you are geographically located in the EU, VAT will be added to your course investment at checkout. This is done automatically by the software we use.

What Is The Refund Policy With Tarot Summer School Courses?
There is a 30-day refund policy from date of purchase. Please contact the headmistress at ethony@tarotreadersacademy.com for these enquiries.
Please note that you will not have access to the courses if you process a refund.
Is There A Way To Speak To The Tarot Summer School Teachers Of The Course That I Have Enrolled In?
Summer School Teachers can be contacted through our Facebook Community and will also be joining in on the live Campfire calls where you can ask them questions about their courses. Not all Teachers will be able to join us for the live calls but they will try to make it.
What If I Can Not Make Any Of The Campfire Q&A Sessions?
If you have a burning question or want to ask your teachers something specific about the workshop that you are in you can submit a question via email or the Tarot Readers Academy Facebook Group and we will endeavour to answer it for you.
As a Tarot Summer School student you will have access to the recordings of the Campfire Q&A sessions after they are done via your Student portal at the Tarot Readers Academy.